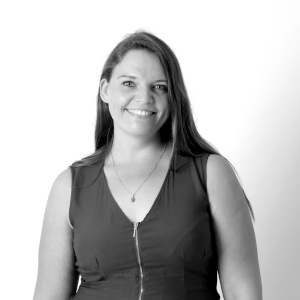 Karin Adam, Content
19 Nov 2020
We usually only publish German articles on our blog. However, with the current global situation and many people from different countries trying to get back to Thailand, we decided to write this article in English. We hope that this information might be useful to anybody who is stranded outside of Thailand due to the current restrictions because of Covid-19.
I still remember the day I flew from New Zealand to Germany at the end of February. After taking some months to travel, I wanted to visit my family and take care of a few things, like getting all my documents in order, before moving to Thailand for my new job at Buzzwoo Asia. In NZ I already heard about this new virus from China called Covid-19, but didn't make much of it. I was already wondering about all the people on my two stopovers, wearing masks, but I honestly didn't expect that the world was only two weeks shy of a global pandemic – which the World Health Organization declared on March 13, 2020. And with this day my odyssey to enter Thailand began.
Entering Thailand: No Tourists Allowed!
I planned to fly out at the end of March, but since every country closed its borders, I couldn't make it in time. The airports in Thailand, like in most countries, shut down completely, only allowing some cargo and repatriation flights for Thai citizens in. It was not until July that the first foreigners got permission to enter.
If you are married to a Thai citizen, have Thai kids, or have permission to work or study, you can enter Thailand as a foreigner at this point – as long as you are able to present the paperwork to apply for a certificate of entry. In my case, I didn't have a work permit yet, so I had to wait for the Board of Investment to give me a pre-approval letter. Since Buzzwoo, like many other IT companies, is registered as a BOI company, they are the ministry that issues work permits for foreign employees. However, if you are not employed at a BOI company, the process to obtain it differs.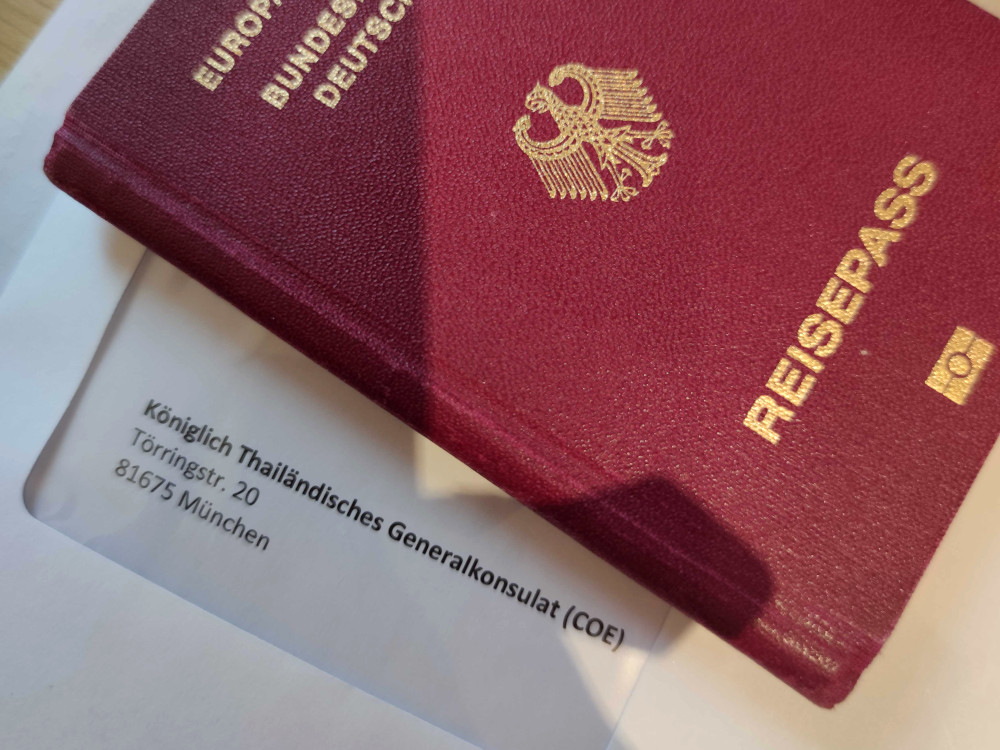 Applying for a pre-approval letter usually only takes a few days, but due to Covid-19 it took me weeks. I had to wait until September 11th to finally receive my pre-approval letter. With that one in hand, I was finally able to apply for my certificate of entry. There are a lot of documents needed and I recommend having them in good order when sending them to your local Thai embassy or consulate. Besides the pre-approval letter I needed:
– a copy of my passport and a recent passport picture
– my application form for a Non-Imm IB visa
– all the documents required by my company to apply for a Non-Imm IB visa
– a declaration form (you find it on the website of your Thai embassy/consulate)
– proof of health insurance (coverage has to be at least 100.000 USD, Covid-19 included and applicable for your full stay in Thailand)
From a Dead-End to Full-Speed
After struggling to reach my local consulate for weeks by e-mail and phone, I decided to try my luck and went there in person. Luckily, they allowed me to enter and checked all my documents in person. After months of waiting and feeling like entering Thailand is at this point a dead-end, they finally told me that all my documents are in order and I'm eligible for a certificate of entry. Due to the current situation and the pandemic, you can only enter Thailand if your local Thai embassy or consulate issues this CoE to you.
They told me that I can book a flight with Emirates and one of the Alternative State Quarantine hotels, where I would have to spend 15 days upon arrival in Thailand. I should send them to the consulate by email as soon as I booked them, and they gave me an appointment 10 days later to pick up my visa and CoE.
Happily, I booked my flight and ASQ hotel on the same day. The flight cost me around € 507 (€ 597 due to extra luggage) and was therefore much cheaper than I expected. The booking process was not any different from the times before Covid-19. They do point out though that you need certain documents to be allowed to board the plane: Your certificate of entry, a copy of your health insurance, the declaration form for Thailand, as well as a fit to fly certificate and Covid-19-PCR test result, both issued within 72 hours before your flight.
Besides my flight ticket, I booked my ASQ hotel at O2 Luxury Hotel in Bangkok. It is important to point out that you can only stay at one of these ASQ hotels, that offer you packages including room, board, and two Covid-19 tests. It didn't even take me one day and I had my ASQ booking confirmed. I chose one of the cheapest hotels and paid 42.000 Thai Baht (around € 1160).
I was quite surprised how fast everything went now, after waiting for almost 7 months. On September 28th I had my appointment at the consulate and waited patiently with a print out of my flight ticket and ASQ hotel booking in hand. I didn't hear back from them after sending them by email, so I felt like it would be best to bring them with me. Luckily I did.
When I told the lady of the visa department, that I came for my appointment she looked at me quite puzzled. My name was not on the list and I could tell that she was quite embarrassed about it. The colleague who gave me the appointment had his day off, so she didn't expect me.
However, after looking for my documents and finally finding them in an envelope with someone else's application ("Is this your husband?" No, he sure wasn't), she gave me a new appointment on the same day. So a few hours later I finally got my certificate of entry and knew that after all this time of uncertainty, I was ready to fly.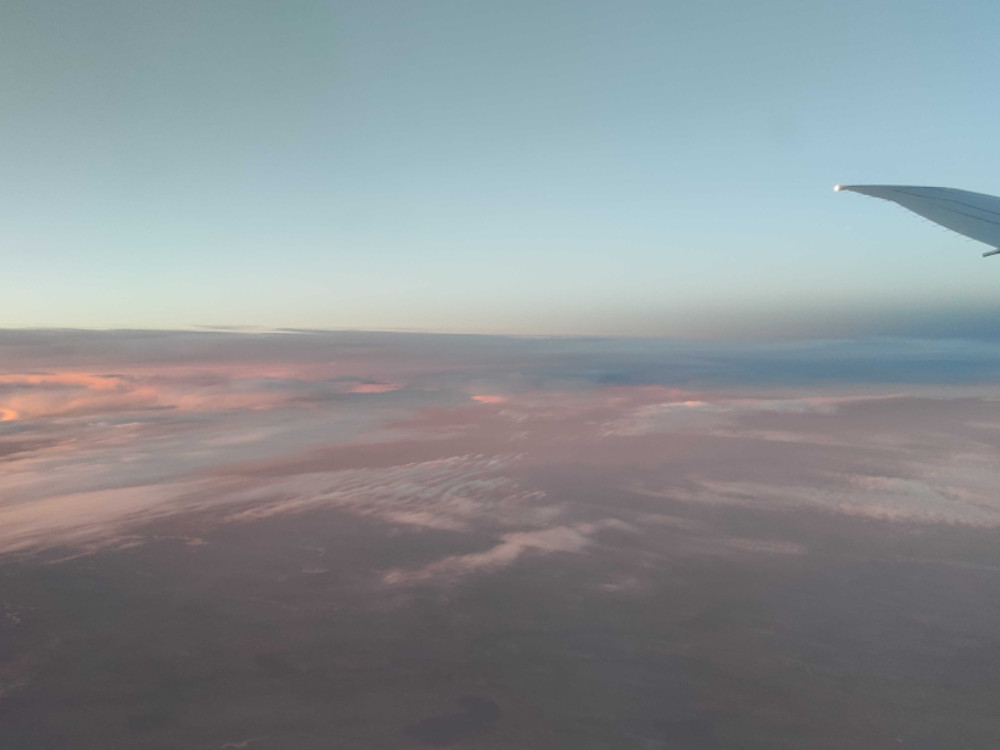 Arriving in Thailand
On October 11th, one month after I got my pre-approval letter, I was able to board my flight to Thailand. Checking in with Emirates took about an hour and therefore definitely a lot longer than usual. Everybody had to present all their documents, not only for Thailand but also to enter the UAE, since the flight had a stopover in Dubai. I had to fill out another health declaration form for the UAE and presented all my documents at the check-in counter.
After checking in, everything went pretty normal besides having to wear a mask at all times and flying in two almost empty planes. I had enough space to put my legs up on the empty seats next to me and slept for most of my flights. The interesting part of my air travel actually awaited me at the airport in Bangkok.
Once you leave the plane and get to the entrance hall, a whole team of approximately 30 people in protective clothing awaits you. They ask you to sit on one of the lined up chairs with 1.5 meters of distance between. Then they take your temperature and check your documents. Afterwards you have to go to two more counters, where your documents are checked again and where you get a tag with a number for your ASQ hotel.
Finally, you can go through immigration without having to wait in line. Here I finally got my stamp and was allowed access to the country. After collecting my luggage, I was led straight to the bus of my ASQ hotel. In total, we were 4 guests on the hotel bus.
Upon arrival at the hotel, which was only a 20-minute ride from the airport, I checked in. The friendly staff take your temperature again, ask you a few questions about your health, and explain the procedure of the 15-day quarantine to you. Afterwards I was led to my room, which was actually pretty nice and big enough for the coming days: It had a little kitchenette, a living room area, and a balcony overlooking a little park.
Quarantine at O2 Luxury Hotel
Overall I have to say that I definitely chose wisely. I already read a few reviews about O2 Luxury Hotel as an ASQ hotel and wasn't disappointed. The room was nice and the food was not too bad, offering a different three set menu to choose from every day, as well as room service. I'm Vegetarian and couldn't complain about the food, which was mostly Thai.
However, I would recommend coming prepared: I passed my time working, doing home workouts, reading books, and watching Netflix. Besides that, there is of course not a lot to do. On the first five days, until you get the results of your first Covid-test, you can't leave the room at all. After receiving a negative result, you are allowed to use the common areas for up to 60 minutes a day.
My hotel had a rooftop area and some gym equipment, so at least you got some fresh air and were able to move your body. I also got the chance to chat with some other quarantine guests (practising social distance of course), which is a nice change to sitting in your room alone all day. After a negative second Covid-test you can use the bigger gym area for the last 4 days of your stay. The 15 days are definitely kind of tough, but in my opinion doable.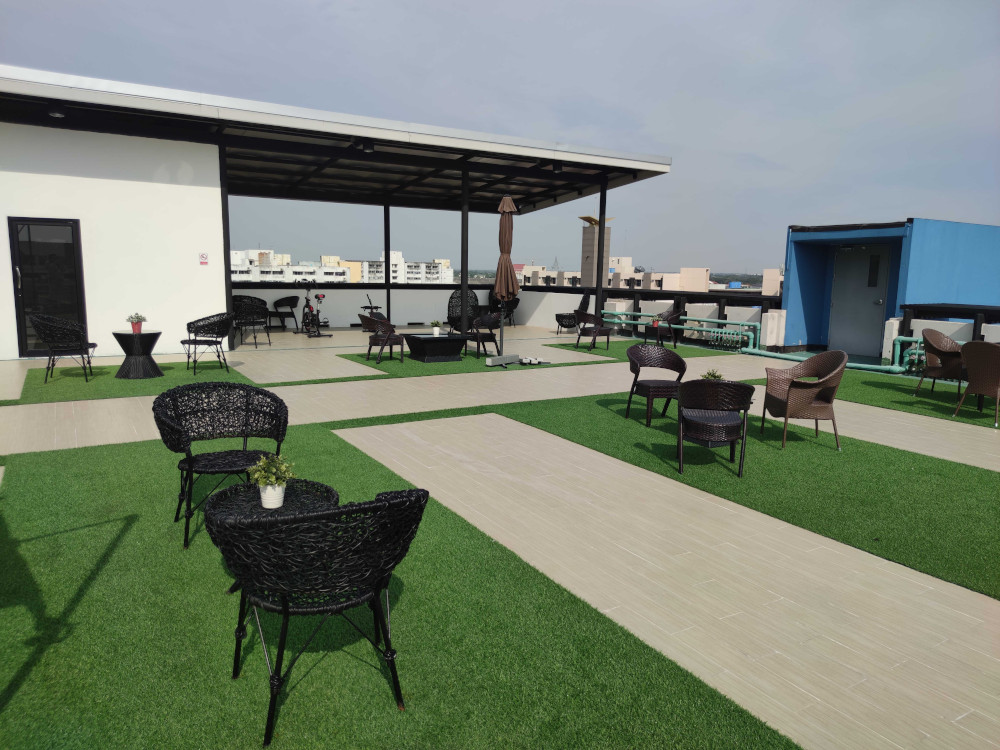 The Costs at a Glance
In total, I paid € 2,168 for the whole process. You can find all the costs in this table:
| | | |
| --- | --- | --- |
| | | |
| Visa | € 70 | |
| Health insurance | € 98 | per month |
| Flight MUC – BKK | € 597,16 | incl. extra luggage fee € 86 |
| ASQ Hotel | € 1.152,35 | incl. transfer fee € 13,30 |
| Covid Test | € 181,44 | |
| Fit to Fly | € 20 | |
| Flight BKK – CNX | € 49,12 | |
| TOTAL | € 2168,07 | |
Conclusion
Entering Thailand during this pandemic definitely takes a lot of patience and money. If you stay long-term and are eligible to enter, I would recommend you going through the process and not losing your faith. If and when things get back to normal again, can not really be predicted in these uncertain times. It is best to always check the website of your local Thai embassy or consulate, and join one of the many groups on Facebook for stranded expats, trying to get back to Thailand. I personally got most of my information from there, since it was really hard to get hold of my local consulate.